Owner and Licensed aEsthetician of Franklin Skin Studio
My name is Erin Sevigny, owner and esthetician of Franklin Skin Studio, originally from Birmingham, Alabama.
I specialize in finding the correct treatment and skin care regimen for each individual client. With 13 years of experience, I began my career as a medical assistant helping in clinic.While gaining in depth knowledge of skin I started doing treatments on patients and realized
I wanted to be more hands on. After helping with patient treatments and seeing improvement of their skin and confidence I decided to become a licensed aesthetician. It is my goal to work individually with each client to achieve their desired results whether it be acne concerns, skin aging, overall skin health or to customize a skin care regimen.
After relocating to Franklin, Tn with my husband and son I decided to start Franklin Skin Studio to help bring the best treatments and knowledge tailored to each clients needs. The environment I had while working in Alabama was something that made each experience for clients very important. I noticed that doesn't happen everywhere and I wanted to bring that to my own place. Whether you come in for a relaxing facial or want to address skin care concerns, Franklin Skin Studio will make sure to have you taken care of and have the best experience!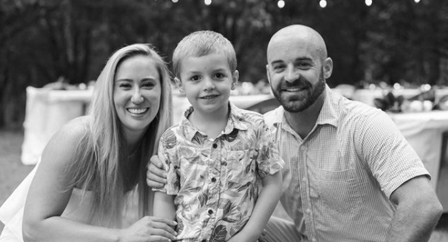 Franklin Skin Studio definitely knows how to take care of each customer with the highest caliber of customer service.
Whether it's a product question or a simple advice on how to use, their staff is friendly and very knowledgeable.
I highly recommend Franklin Skin Studio for anyone looking for customer service that goes above and beyond, coupled with excellent products at reasonable prices.